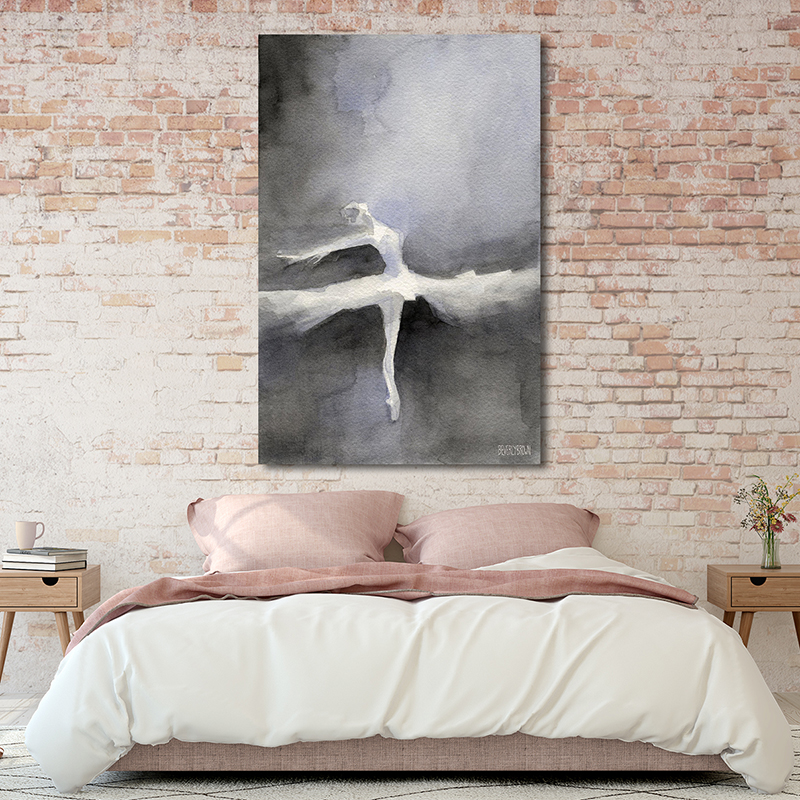 Over the bed: 60″ x 40" oversized custom wall art metal print – $576
More sizes & framing options on art paper, canvas, metal or acrylic – from $30
Buy Now
This abstract black and white ballet dancer painting was inspired by the drama and elegance of the ballet Swan Lake. This sophisticated ballerina artwork will appeal to ballet lovers of all ages. It's painted in luscious watercolor in shades of black, white and gray, with touches of cobalt blue. Museum-quality wall art prints of this classical ballet dancer painting can be ordered online in multiple sizes (up to 40″ x 60″), with optional custom framing, on fine art paper, gallery-wrapped canvas, metal or acrylic. Each wall art print is made to order and ready to ship in 3-4 business days. All orders come with 30-day refund policy.
You might also like
Imagine this on your wall